Get your official CCRKBA merchandise
and show your support
for our Second Amendment rights!
The Citizens Committee for the Right to Keep and Bear Arms is dedicated to protecting your firearms rights. Our role is to educate grass root activists, the public, legislators, and the media. Our programs are designed to help all Americans understand the importance of the Second Amendment and its role in keeping Americans free.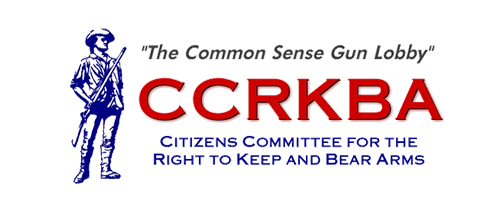 Now that the congressional elections are over, we have a good sense of what to expect with regards to gun control legislation. Rep. Patrick Kennedy (D-RI) will introduce two pieces of legislation, one to require dealers to run an instant check at gun shows, the other...
read more
CCRKBA
Liberty Park
12500 N.E. Tenth Place
Bellevue, WA 98005
Voice: 425-454-4911
Fax: 425-451-3959
Toll Free: 800-486-6963