There has NEVER been a more critical time to defend your gun rights!
Right now, Joe Biden and his gun-ban ring leaders in Washington, DC are promising to pass a disastrous anti-gun rights agenda that will COMPLETELY GUT the Second Amendment.
The gun rights you save may be your own.
The Citizens Committee for the Right to Keep and Bear Arms is dedicated to protecting your firearms rights. Our role is to educate grass root activists, the public, legislators, and the media. Our programs are designed to help all Americans understand the importance of the Second Amendment and its role in keeping Americans free.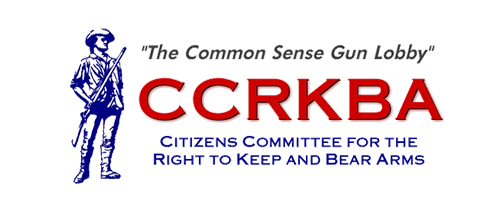 BELLEVUE, WA – Washington Democrat Gov. Jay Inslee this morning signed legislation requiring gun buyers to provide proof they have completed a firearms training course before being allowed to complete their transaction, but the Citizens Committee for the Right to Keep...
read more
CCRKBA
Liberty Park
12500 N.E. Tenth Place
Bellevue, WA 98005
Voice: 425-454-4911
Fax: 425-451-3959
Toll Free: 800-486-6963